Roof Windows
VELUX roof windows are an energy-efficient way to bring natural light and fresh air into your home. It includes a ventilation flap that allows fresh air into your home without opening the entire roof window and having to worry about security or bad weather, even while you are away or sleeping.
---
Top-Hinged Roof Window
A top hinged roof window is easy to operate even with furniture placed directly under it. And without compromising the easy operation, you can install it lower to get an excellent view both when standing and when seated.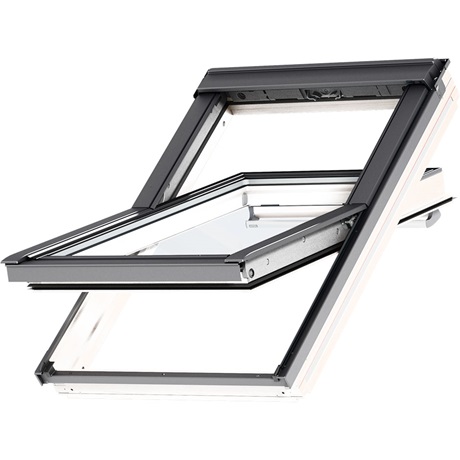 Center-Pivot Roof Window
Ideal for rooms with a high humidity like kitchens and bathrooms but they will fit in nicely in any room because of their modern and contemporary look
Roof Access Roof Window
We recommend this roof window if you have to place your roof window in a high position, such as a high knee wall.
CABRIO Roof Window
Add extra daylight, fresh air and direct access to the outdoors with these innovative windows. Choose CABRIO if youd like to add a balcony to your home or choose a roof terrace window to make use of unused roof space.
Go Back